Farm Club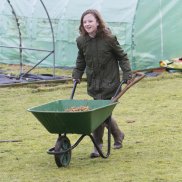 Any student is very welcome to be involved in our hugely popular Farm Club that runs over lunchtimes and at various times after school throughout the year.
It is a wonderful way to experience life on a working farm, to make friends and learn new skills as well as taking on new responsibilities.
Gardening Club lets students experiment with crop growing and horticulture, as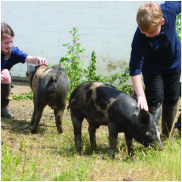 well as learning about different plants, soils, the school pond and nature reserve and much more. Students have the opportunity to take vegetables and fruit they have grown home for tea.