Learning on the Farm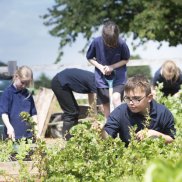 New for September 2016 is the first of our developing Key Stage 4 vocational Farm based courses - Animal Care.
As a rural school we are committed to developing responsible modern agricultural techniques and giving our students the widest possible range of learning opportunities and qualifications. In due course we aim to be delivering courses in Horticulture and Land Based Sciences.
Details are in our Key Stage 4 prospectus.