Sports and Healthy Living
Etonbury Students are healthy students. Not only are they benefiting from fantastic new sporting facilities including a full size 3G AstroTurf pitch, brand new Sports and Fitness centre with four indoor courts and basketball, cricket and tennis, but we also have a second gymnasium, a full size running track, football, rugby and cricket pitches, and coming soon a mountain biking course.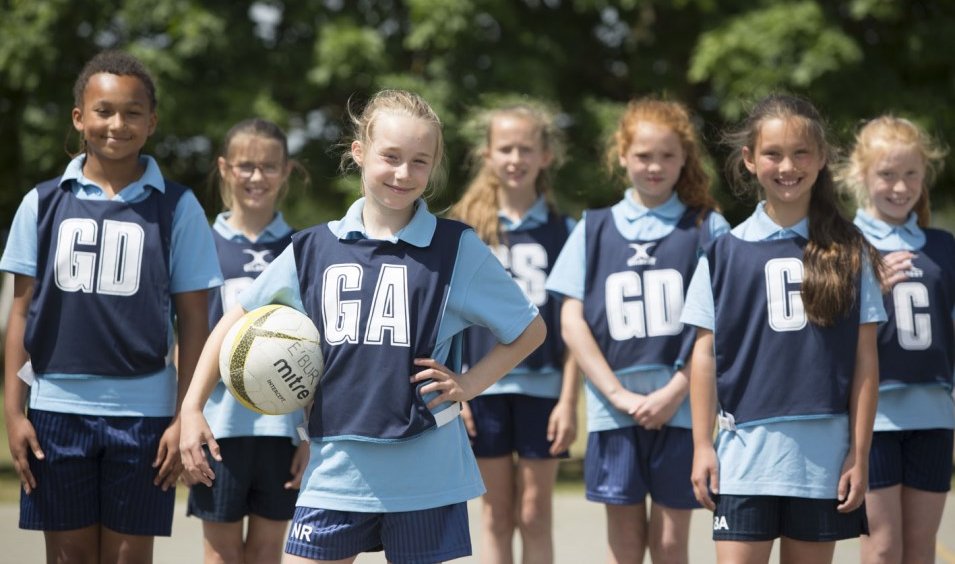 Cycling is very popular with a great number of our students cycling along the Pendleton Way to school.
ETONBURY CHEERLEADERS
We are thrilled to be the National Champions at Key Stage 2 and Key Stage 3.
SPORTS TEAMS
Sport is hugely popular at Etonbury, and our extremely successful teams across all year groups are a source of great pride for all students and staff. Because we are a fully inclusive school there are opportunities for all students to be involved as we run numerous teams at multiple levels of ability that cater from the talented athlete to the enthusiastic developer.
At present, the Academy has the following teams in operation in all year groups:
Netball
Rounders
Football (girls and boys)
Rugby (girls and boys)
Hockey (girls and boys)
Dodgeball
Boccia
Kurling
Cross country
Indoor athletics
Cricket
Athletics (outdoor)
Cheerleading
Basketball (girls and boys)