Meet Our Animals
Etonbury Farm is a working farm in that our livestock aren't pets. During the course of a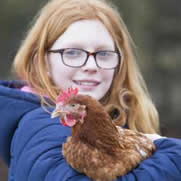 year we often have pigs, lambs, chickens, ducks, rabbits and more.
Some of the animals are named however, and the current three lambs have been christened by the students Nibbles, Squiggles and Toodles.
The larger of the two cockerels is Edward.
We always welcome any parents who want to help out over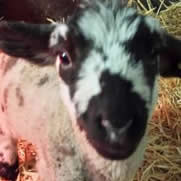 weekends or holidays, and the Principal and Senior Team often take their own children along to help out with feeding and egg collecting. If you would like to share this special experience with your own children, please do get in touch.