Experiences That Last a Lifetime
Every Etonbury staff member believes that a fantastic education is the single most defining experience of a child's life. And because of that, we are dedicated to ensuring every single one of our students not only attain to the highest level they are capable of, but also develop to become fully rounded citizens of the future, equipped to lead happy, fulfilling and successful lives.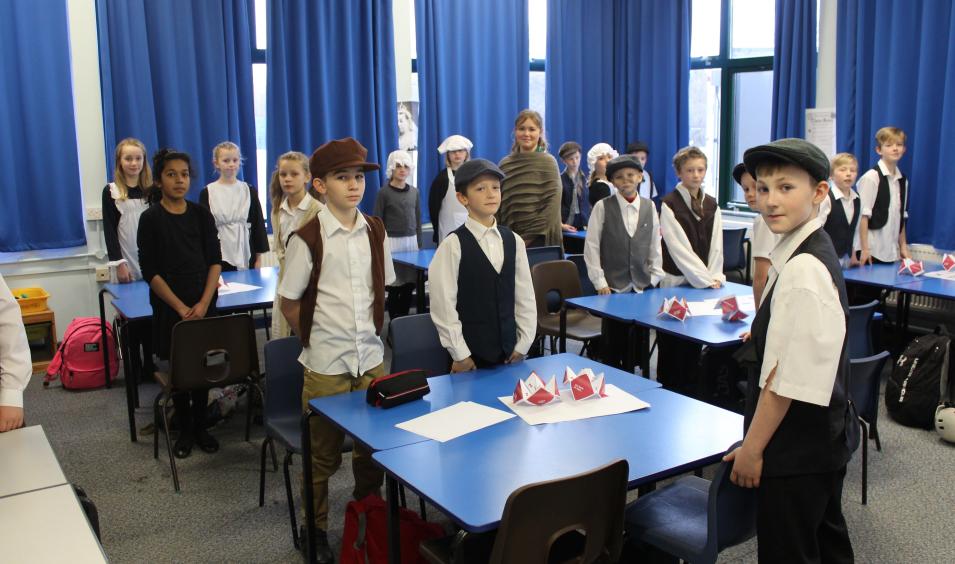 Being a student at Etonbury Academy is not only about high academic achievement, but it is also about transforming from a child to a confident young adult who will make a positive contribution to society.
We know that every one of us is the sum of many experiences and we aim to ensure that our students develop a caring understanding of others as well as the wider world and discover for themselves their place in it.
Indeed, one of our faculties is entitled Wider World, and includes vocational experiential courses, PSHCE and life skills education, and the Social Sciences.
Every Etonbury Student will enjoy a rich educational journey full of new experiences and opportunities through joining clubs, teams and school trips. No child will ever be left out, or left behind for any reason.
We invite our parents to be involved in this journey too. You may gain more than you think.
A recent email from one of our Parents who helped out on our amazing battlefields trip to France and Belgium:
"Thank you from both my daughter and I for the experience. I cannot articulate exactly how I feel about the trip as it would take too long! I can tell you it was totally overwhelming and humbling. I agree that this experience will contribute to the adults our Children become and owe huge thanks to Etonbury for.

Finally I want to take this opportunity to tell you something you most likely already know. Etonbury are amazing!! You have fantastic Teachers that are clearly both respected and admired by students. You also have incredible students. The behavior of students was exemplary at all times and the comments from Andy and Brendan our tour guides tell us Etonbury are second to none – that goes for staff and students, total credit to Etonbury. Etonbury are striving to support students in becoming caring and responsible adults. I am really pleased that we chose to keep our daughter at Etonbury."

Ms. L Maving