Travel And Transport
In accordance with our Healthy Schools focus the majority of our students walk, cycle or scooter to school. There are secure bike sheds on site for their use, but we urge parents to provide a locking chain. Protective helmets should always be worn. Parents who choose or need to drive their children to school should be aware that for the safety of all students they are not permitted to drive on to the school campus between 8.15am and 8.45am unless they have applied for and received a special pass (which are only issued on a temporary basis if a child has mobility issues, such as a broken leg or similar). Likewise, access is restricted between 3.15pm and 4pm.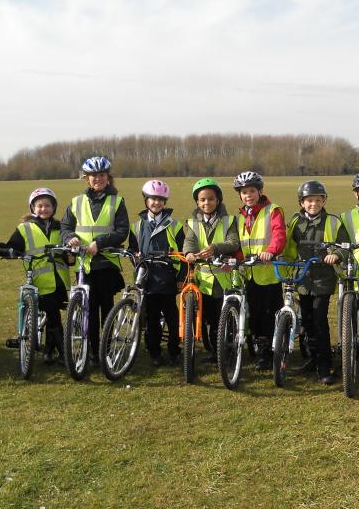 The "D" shaped area at the entrance to the school is a restricted zone under the control of CBEDS Highways. It is for the use of buses picking up and dropping off only, not cars.
Parents are advised to park along the Stotfold/Arlesey Road in a considerate and orderly manner. The school does not take responsibility for vehicle management outside of our premises. We ask parents to be considerate and patient if they need to deposit or collect children by car in the vicinity of the school.
Bus timetable details can be found here.